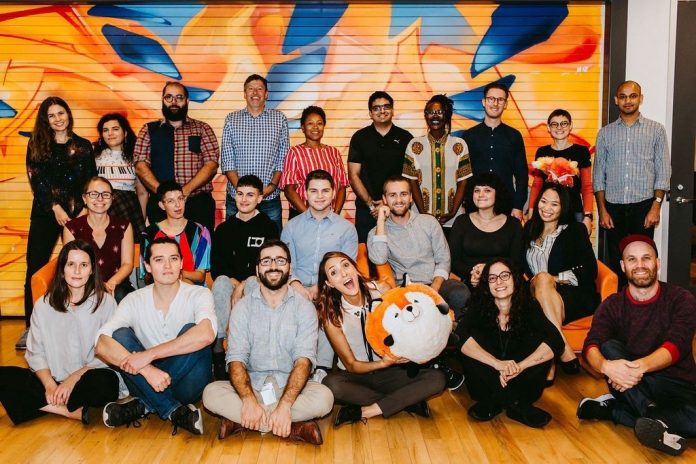 Application Deadline: March 3rd 2019
The Mozilla Fellows program – a collaboration between the Ford Foundation and Mozilla – is an international leadership initiative that brings together the best emerging technology talent and civil society organizations to advance and protect the open internet.
Each year, fellows spend 10 months embedded at leading advocacy organizations to safeguard the open Internet as a global public resource. The program provides an ecosystem for the next generation of open internet advocates to make an early impact while growing into the capable leaders we need as threats to digital freedom proliferate.
This application is appropriate for organizations who would like to host a Mozilla Fellow for the 2019-2020 fellowship year (October 2019 – September 2020)
Benefits:
The funding for each fellow is based on multiple considerations, including profession, discipline, geographic location, and others. The base stipend for researchers and technology activists is $60,000 USD and is adjusted for location and other considerations.
Similarly, the base stipend for policy professionals is $90,000 USD and is adjusted for location and other considerations. Fellows are provided additional benefits, such as funding to support health care, childcare, fellowship-related travel, equipment, and project costs.
The Mozilla Fellowship is building the next wave of internet health leaders, and the program depends on a large community of collaborators, partners, advisors, civil service organizations and funders.
Ford Foundation and Mozilla are accepting applications from organizations eager to host a Mozilla Fellow. If you're an organization championing internet health, apply.
Now in its fifth year, the Mozilla fellowship program pairs talented, passionate technologists with like-minded organizations. The fellowship's goal: to fuel the internet health movement by matching fellows with host organizations with synchronous interests, where they will find mentorship and work alongside each other fighting for digital rights.
This year, the organizers are particularly interested in partnering with host organizations whose missions or projects align with Mozilla's latest impact goal: "better machine decision making," or ensuring artificial intelligence is developed with ethics, responsibility, and accountability in mind. Better machine decision making is a critical issue in the civil society sector. The digital tools that are gaining more control over our lives have the potential to create a more equitable world. But if these tools aren't designed and trained responsibly, they can instead deepen existing inequalities and divisions.
More
broadly, host organizations should be working on initiatives related to
online privacy or security; openness; decentralization, digital
inclusion; and/or web literacy.
Fellows
embed at their host organization for 10 months, where they can
collaborate with organizations and work on research, advocacy efforts,
strategic input, and more. Ford and Mozilla provide fellows with a
competitive stipend and benefits.
The application deadline is Sunday, March 3, 2019. You can apply here.
To learn more, visit https://foundation.mozilla.org/fellowships/ or email [email protected]. Have questions about the application itself? See the host partner FAQs here.
For More Information:
Visit the Official Webpage of the Ford-Mozilla Fellowship Program 2019
Comments