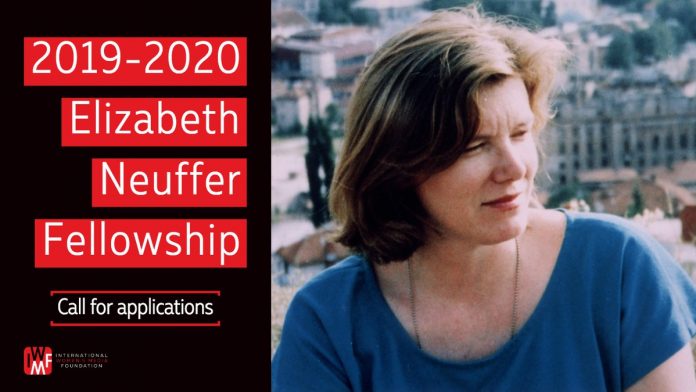 Application Deadline: February 25, 2021 at 11:59 PM EST
The Elizabeth Neuffer Fellowship gives academic and professional opportunities to women journalists committed to human rights and social justice reporting. During this fellowship, the selected journalist will have the chance to complete research and coursework at MIT's Center for International Studies and to participate in internships with The Boston Globe and The New York Times.
Due to COVID-19, the 2021-2022 Elizabeth Neuffer Fellowship may take place in-person or virtually. The IWMF and its partners reserve the right to determine the format of the Fellowship prior to the Fellowship start date.
Eligibility Criteria:
The Neuffer Fellowship is open to women and non-binary journalists whose work focuses on human rights and social justice issues.
All applicants for the Neuffer Fellowship must be working journalists with at least three years of full-time, professional journalism experience. Internships and journalism-related work completed as a university student do not count as professional experience. Applicants may be affiliated or freelance journalists.
Journalists from any country around the world are eligible to apply. However, applicants must speak, read, and write English fluently in order to fully participate in and benefit from the Fellowship.
Accepting Applications: 
January 14, 2020 – February 25, 2021 at 11:59 PM EST
Questions
Please review the Frequently Asked Questions page for the Elizabeth Neuffer Fellowship before starting your application or contacting the IWMF.
For any inquiries related to the Elizabeth Neuffer Fellowship, please contact Claudia Gonzalez at [email protected].
For More Information:
Visit the Official Webpage of the Elizabeth Neuffer Fellowship 2021
Comments